Mosque at 6240 South Congress Avenue, Lake Worth, FL 33462
---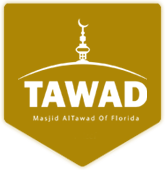 Masjid Al-Tawad rating
★ ★ ★ ★ ★ (1 reviews)
How would you rate Masjid Al-Tawad?
☆
☆
☆
☆
☆
Vacancy Masjid Al-Tawad (jobs):
Coming soon
Last reviews about Masjid Al-Tawad
in Lake Worth, FL
Add your review. Your feedback helps to get feedback and an honest opinion about the Masjid Al-Tawad.
Thanks to the reviews, people get the knowledge of mistakes or warmth and delight of gratitude.
★ ★ ★ ★ ★

If you want to experience a cozy open minded little mosque with kind hearted generous group of people, visit masjid Altwad. The imam leader of the mosque Shaykh Dr Zaher works so hard to take care of his community.
Thank you for hosting us!

Added May 12, 2019 by Dr. Rachida Faid (aka) Faid-Douglas
How would you rate Masjid Al-Tawad?
☆
☆
☆
☆
☆